Model No. 900-415
Load Cell, Closed Loop, Rockwell Hardness Tester!
Cast Iron Body! w/Touch Screen FunctionsFeatures: Model No. 900-415 Rockwell Hardness Tester

This digital Rockwell hardness tester with fully automated load/unload procedures affords highly sensitive and accurate readings. Micro computer controlled Touch Screen with USB output to flash drive. The 900-415 digital Rockwell hardness tester offers programmable scale conversions, dwell times, statistical capabilities and test counter. Capable of testing in all of the regular Rockwell hardness scales.

Direct Loading Method With Load-Cell Instead Of Dead Weight System. High Speed Test Cycle and Extremely Accurate Loading Control

Automatic conversions to HB, HV, Superficial Rockwell Scales
Touch Screen selectable system
Upper/Lower Limit Settings

Accessories: Included
C-scale Diamond Indenter
1/16" Ball Indenter
3- HRC test Blocks
1- HRB Test Block
Test Table 5.87" (150mm)
Flat Anvil 2.5" (63mm)
Std. V- Anvil
Dust Cover
Accessory Case

Test resolution: 0.01HR Rockwell unit;
Operation temperature: 50° - 95°F (10ᵒC~35ᵒC)
Ambient environment: clean, no vibration, no strong magnetic field, and no corrosive medium;
Power supply: single phase, AC, 110-220 with manual change, 50~60Hz, 4A;

Options: NIST/ASTM certified test blocks, penetrators and kits are available. Please refererence http://www.phase2plus.com/hardness-tester/hardness-testblocks.htm.
PLEASE CONTACT US FOR DETAILS.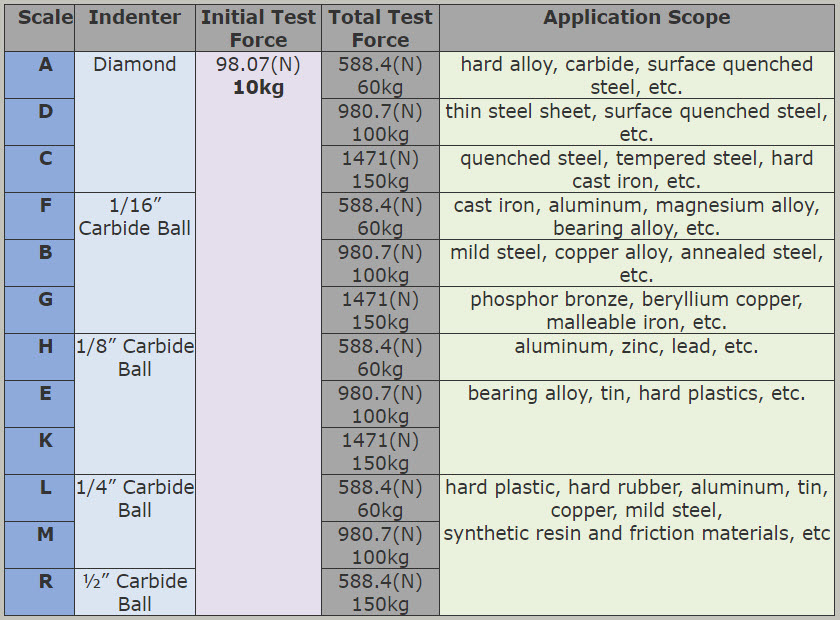 ____________________________________________________________________

คลิ๊ก



สอบถามข้อมูลเพิ่มเติม :
Tel. 0950726511
Email : info@rapinstruments.com
FB : https://www.facebook.com/vibrationservices/